Target Audience
Our participants are typically managers and executives with several years of experience, but they are still curious to learn more, to challenge themselves and ambitious to reach new levels in their professional lives.
Simply our target audience is managers and executives with:
At minimum 5 years of work experience.
Bachelor level degree or equivalent.
English proficiency.
Leadership Evolution MBA Program Contents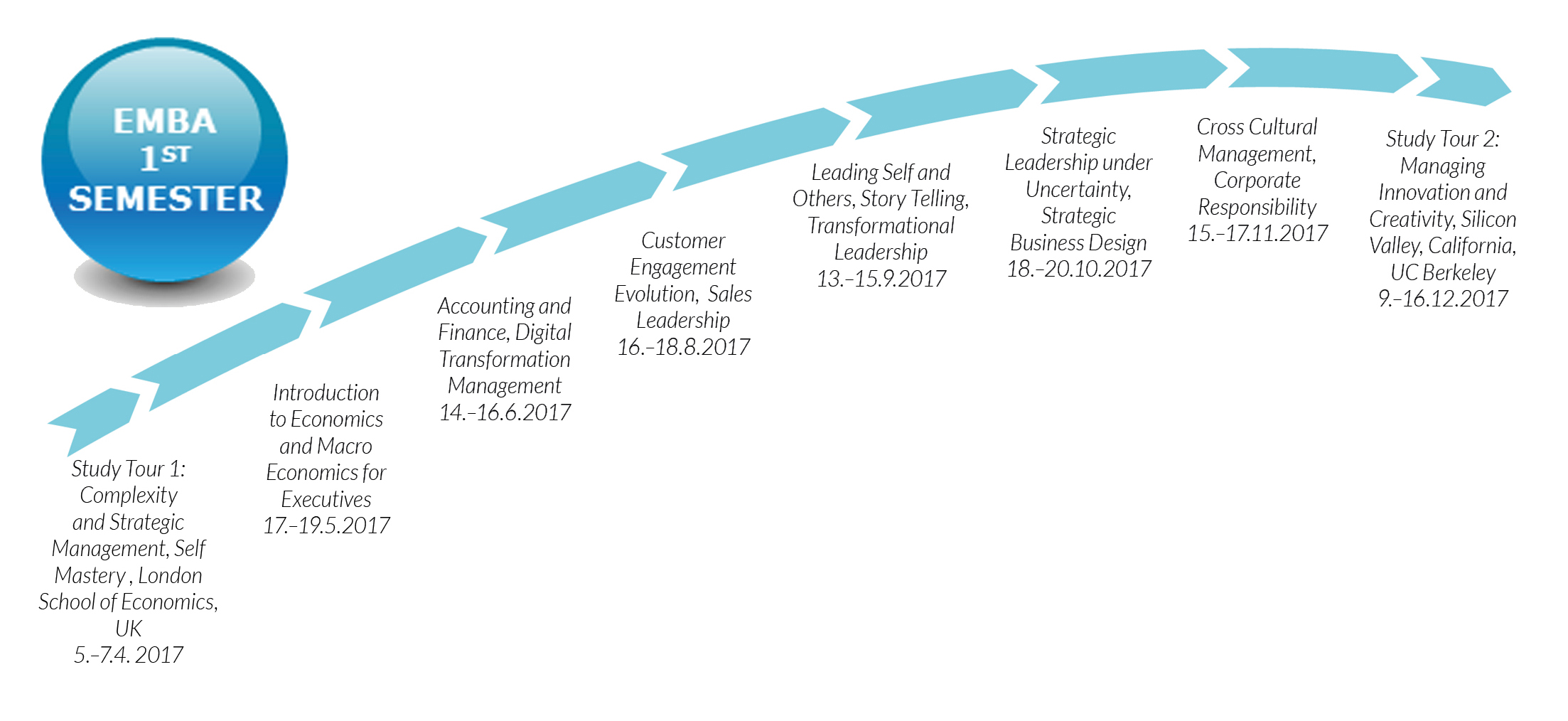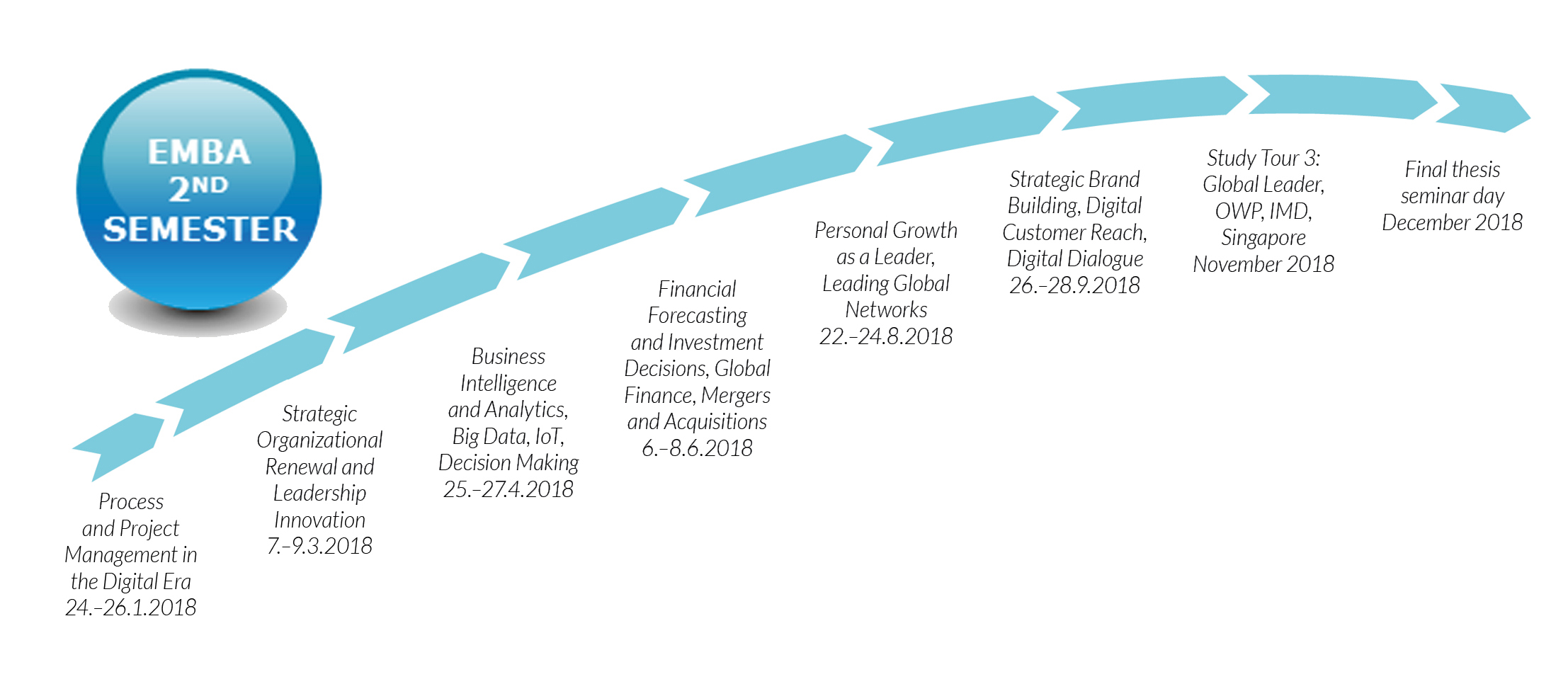 Why EMBA Leadership Evolution?
World-class network of leading business thinkers, established business schools and top experts on leadership evolution.
Built-in flexibility, the program adapts to changing business environment and to students´ personal needs.
Possibility to specialize on relevant business development track.

Digital transformation
Bio-technology
Business design & Innovation
Social and healthcare.

State of the art learning methods and systems.
All to get an EMBA certificate and become a lifelong member of IMD Alumni network.
Personal Benefits
Provides you with the latest knowledge and skills on leadership evolution and leading complexity.
Facilitates your growth as a leader.
Gives you access to learning from world-renowned experts.
Provides you with coaching by professional coaches.
Offers you insights on leading global organizations.
Organizational Benefits
Increases competitiveness through new insights.
Helps create business from new ideas.
Improves strategic leadership ability in the era of complexity.
Develops the leadership talent pool and innovation processes.
Takes a tangible organizational development project into action.
Develops national and international networks
Program fee
The fee for the first semester is 14 500 €, and for the second semester 14 500 €. The fee will be invoiced in 5 parts per year. Includes tuition, study tour programs, and teaching materials. There is an additional fee for the study tour flights and accommodation. VAT will be added to the fees according to the effective tax rate.
Enrollment on-going – apply now!
How to apply:
Send your CV & letter of intent to annica.wester-loppi (at) mif.fi.
For additional information, please contact eeva.kallbacka (at) mif.fi.
Testimonials
"Lähdin hakemaan EMBA:sta käytännössä toimivia strategisia työkaluja ja parantamaan omaa johtamisen osaamistani. Arkea johdetaan arjessa – akateemisia johtamisteorioita löydän kyllä googlellakin.
MIFin EMBA:ssa parasta on käytännönläheisyys tai sanoisinko opittujen asioiden hyödynnettävyys käytännössä. Professorit ja muut kouluttajat eivät ainoastaan tunne teorioita, vaan myös niiden soveltamisen käytäntöön: missä teoria toimii, missä ei toimi – ja ennen kaikkea miksi. Kukin johtamisteoria on oikeastaan alustus kouluttajan omakohtaisille kokemuksille sen hyödyntämisestä, jota erilaisten esimerkkien ja keissien avulla avataan kuulijalle. Tämä auttaa suhteuttamaan teoriat oikein ja tekee niistä arkijärkisiä.
Samaan aikaan rinnalla kulkee innovaatiot ja uudistuminen. Olen pystynyt koko ajan peilaamaan kunkin teorian tai työkalun sovellettavuutta omaan strategiatyöhöni ja johtamiseen sekä yrityksemme palvelukonseptien nykytilaan. Näen nykyiset omat toimintamallini ja yrityksemme tarjooman uudessa valossa. Jotkut asiat vahvistuvat ja jäsentyvät, toisille löydän fiksumpia toteutuksia tai kokonaan uusia palvelukonsepteja. MIFin EMBA:sta on hyötyä sekä itselleni että yritykselle."
Markku Pitkänen, COO, Aino Health Management Oy
(EMBA '15)
"EMBA:sta saatua oppia voidaan hyödyntää suoraan omassa organisaatiossa. Koulutus on laajentanut osaamista ja avannut uusia tulokulmia oman työn hallintaan. Kokeneet luennoitsijat saivat muuttamaan omia asenteita ja tämä on avannut uusia mahdollisuuksia."
Pentti Virtanen, CEO, FSP Finnish Steel Painting Oy
(EMBA '13)
"Pidin erityisen paljon käytännönläheisestä otteesta moduulien aiheiden käsittelyssä ja siitä, että kukin moduuli muodosti jäntevän kokonaisuuden, jolla oli asiansa hyvin taitava vastuuopettaja. MIFin vahvuus on toimiva yhteys taustaorganisaatioidensa ja omistajatahojensa kautta yrityksiin ja tämä näkyy myös koulutusohjelman toteutuksessa."
Juhani Hyvärinen, Service manager, VTT Expert Services Oy
(EMBA '12)