The traditional role of strategy is dead! In 3-5 years your competitive landscape is going to be changed by digital players (like Uber) regardless of the line of business you are in. You cannot be successful with traditional strategic planning, but your strategy should focus on identifying and utilizing opportunities.
As organisations  transform themselves to this new reality, a new breed of executives will rule the game. These executives will know how to make their organizations act competitively. How exactly? Join us and participate in JTO's anniversary seminar on February 2nd and find out!
Speakers
Dr Mika Aaltonen, FCG Finnish Consulting Group Oy
Irmeli Rytkönen, Gigantti Oy
Arto Tenhunen, Chairman of the Board and CEO, Soprano Plc.
Dr Kaisa Vikkula, Managing Director, Management Institute of Finland MIF Oy
Professor Michael Wade, IMD
Stefan Lindegaard, Transform – or Die!

Programme on 2 February 2017
13:15 The Evolution of Leadership in the Era of Innovation
Opening words: Arto Tenhunen, Chairman of the Board, Soprano Plc. &
Dr Kaisa Vikkula, Managing Director, Management Institute of Finland MIF Oy

13:30 Why Digital Should Change the Way You Think about Strategy
Key note speech: Professor Michael Wade, IMD
14:50 Complexity at the Heart of Innovation
Dr Mika Aaltonen, FCG Finnish Consulting Group Oy
15:40 Innovation as a Source of Success
Irmeli Rytkönen, Gigantti Oy
16:20 How Leaders Make Their Companies Competitively Unpredictable
Stefan Lindegaard, The Chief Transformer at Transform – or Die!
17:20 Cocktails
Speakers
Stefan Lindegaard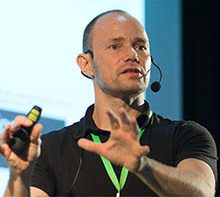 Stefan Lindegaard is a global authority on corporate transformation, digitalization and innovation management.
His focus on leadership, the work force and new organizational structures in the above context has propelled him into being a trusted source of inspiration to many large corporations, government organizations and smaller companies. He believes business today requires an open and global perspective and he has given talks and worked with companies in Europe, North America, South America, Africa and Asia.
Mika Aaltonen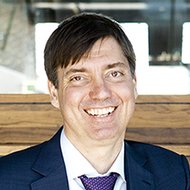 Mika Aaltonen on kauppatieteiden tohtori, tutkimusjohtaja FCG Finnish Consulting Group Oy:ssä, Helsinki Sustanability centerin johtaja ja MIFin EMBA – ohjelman dekaani. Hän on kirjoittanut 12 kirjaa ja yli 100 artikkelia johtamisesta, päätöksenteosta ja ennakoinnista.
Michael Wade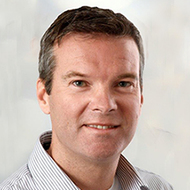 Michael Wade is a Professor of Innovation and Strategy at IMD and holds the Cisco Chair in Digital Business Transformation. He is the Director of the Global Center for Digital Business Transformation, an IMD and Cisco Initiative.
Professor Wade has published works on a variety of topics, including digitization, innovation, information systems strategy, international business, and SME performance. He has more than 50 articles and presentations to his credit in leading academic journals and conferences, such as Strategic Management Journal and MIS Quarterly. One of his articles was among the top 20 cited articles in business, management and accounting worldwide for 5 years, according to Scopus. Professor Wade has written seven books and more than 20 case studies based on his experience working with organizations. His Latest book is Digital Vortex: How Today's Market Leaders Can Beat Disruptive Competitors At Their Own Game.He is a regular contributor to print media on matters related to the challenges of digitization and managing within a turbulent environment.
At IMD, Professor Wade co-directs Orchestrating Winning Performance and Leading Digital Business Transformation. He has also directed several customized company programs, including Credit Suisse, Vodafone, Maersk, Richemont, NTT, KONE, Zurich Financial, and PSA Peugeot Citroen.
Professor Wade provides consulting services, executive education, and expert evaluations to several public and private sector organizations, including IBM, LVMH, Google, and Novartis. He has lived and worked in Britain, Canada, Japan, Norway, and Costa Rica.
Professor Wade was previously Academic Director of the Kellogg-Schulich Executive MBA Program and Associate Professor at the Schulich School of Business, York University, Canada. He was nominated for teaching awards in the MBA, International MBA, and Executive MBA programs. Professor Wade obtained Honours BA, MBA and PhD degrees from the Richard Ivey School of Business, University of Western Ontario, Canada.
Kaisa Vikkula

Kaisa has a doctorate degree in industrial economics. She is currently the Managing Director of Soprano Plc, a Finnish listed company, and of its subsidiary Management Institute of Finland MIF Ltd.
Kaisa has a passion for business development. She has worked in management position in industries undergoing a major transition period such as the internationalization of banking business, digitalization of travel business and now in training business. In 2000 she was the founding partner and Managing Director of Mascus.com that became the world leading marketplace for used equipment and trucks. Kaisa has worked as the Executive Board Member and SVP Corporate Communications and Investor Relations at Partek Corporation and as the Executive Board Member and SVP Leisure Flights and Travel Services at Finnair. In addition, she holds several Board of Director positions.
Arto Tenhunen

Arto Tenhunen (M.Sc. Econ) is the Founder and Chairman of Soprano Plc, a listed company in the NASDAQ Helsinki since 2004. The company was founded in 1984 with an early vision on combining communications and new technologies.
Soprano's growth and acquisitions made it a Group of multiple companies within; marketing and communications, new internet technology and innovative leadership training companies.
During the late 90's, Mr. Tenhunen was working as a Marketing Director of Anti-virus company F-Secure. In 2002, Soprano introduced the worlds first cellphone-tv for the GSM-network. Two years later Soprano was listed to the Helsinki stock exchange.
In 2009, the Minister of communication of Finland nominated Mr. Tenhunen as a leader of the recovery program for Finnish communication and web technology. The purpose was to provide incentives to Finnish businesses starting digital related business activities.
As a life time entrepreneur, Mr. Tenhunen has been investing in startups in fields of new technology such as webshops, nanotextiles and microclean. Mr. Tenhunen works as a mentor and board member of those companies.
During his career, Mr. Tenhunen has successfully developed multiple cooperation between Owners, Board members and Managers as a partner of Boardman and the Directors Institute of Finland (DIF). Arto Tenhunen is a proud alumni of IMD and it's Leading Digital Business Transformation Program.
Time, place and fee
2 February 2017 13:00-19:00 at Royal at Crowne Plaza
Mannerheimintie 50, 00260 Helsinki
The hotel is located 1,5 km from the city center. You can easily get there by tram number 4, 7 or 10. The nearest stop is in front of the hotel.
Accommodation offer: Standard single room: €139, Standard double room €154.
Bookings from Restel Central Reservations Centre, tel. 020 055 055 (0,17 €/tel + 0,75 €/min) or my.reservation(at)restel.fi
Booking code: "Management Institute of Finland".
Price: €590 (+ VAT 24%)
See infograaf in Finnish: