Menestyksekäs kansainvälistyminen
International Sourcing – see what are the 6 key trends for 2022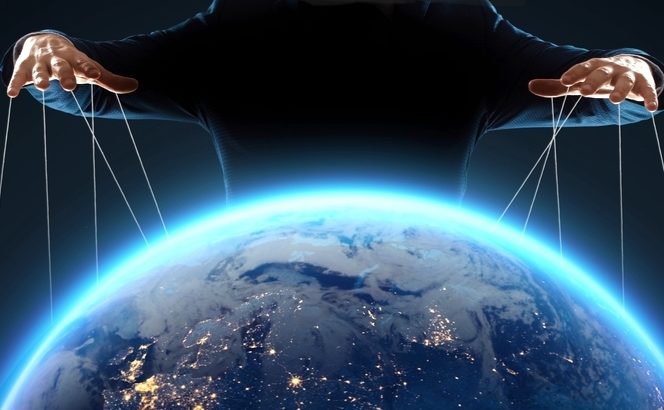 Here are some ideas the thought leaders of sourcing industry have raised for this ongoing year. The data is collected from interviews done by the Procurement Magazine.
1. Circular Sourcing
Circular supply chains are the next logical step for sustainable sourcing by repurposing goods and materials for multiple uses, like retailers sourcing recycled denim or car windshield makers buying broken glass. It's rare today because of limited established markets or access tools that make identification of alternate goods visible at the time of sourcing.
We believe circularity will be more than a trend because it results in a powerful sustainability ripple effect delivering greater performance and driving profitability for businesses.
2. Risk Management
Organizations need to prioritize risk management as a first-priority resilience function – especially in Environmental social and governance (ESG). And as climate change continues to take its toll, monitoring a wider range of risks – such as location and weather – will be critical.
I recommend that businesses invest in risk talent – professionals that can lead the charge and help procurement identify and monitor risks throughout the supply chain. Through leveraging advanced risk management technology, risk leaders can navigate the fluctuating ESG landscape among suppliers so that procurement can focus on its own function.
Lastly, in 2022 organizations should aim to 'walk the talk'. Greenwashing won't be tolerated. Ambitious goals and promises are great – but businesses, consumers and regulators are demanding proof. With a rise in required disclosure and reporting, this will be the year to finally drive change. It all starts in the supply chain.
3. Digital transformation in Procurement
Today, there are three technologies that I think are going to accelerate digital transformation in procurement, and ultimately support a greener procurement process. They fall under the following areas:
API integration across best of breed technologies: API integration technology is creating a new paradigm where best-of-breed products can co-exist harmoniously and deliver a holistic technology stack for business users. This is a battle against the incumbent systems-based software providers who have had a stranglehold on enterprises, by seeking to provide everything under one umbrella.
Machine learning/ AI techniques in leveraging network data: Machine learning techniques leveraging network data are advancing in sophistication when it comes to their ability to digest and deliver value on the large amount of data flows which exist between procurement business users
User-based products focusing on intuitive usability instead of high system functionality: Most important is technology focusing on user experience rather than high (and often redundant) functionality. Old software thinking is to maximize functionality at the cost of product intuitiveness for users. But the new reigning philosophy is to prioritize user-friendliness.
4. Social procurement
As 2/3 of procurement teams are starting to rethink their strategies due to the pandemic, we see this as an opportunity for companies to go beyond compliance and into impact value creation. Social procurement paves a concrete way forward. Based on the idea of integrating social businesses into the corporate value chain, social procurement enables corporations to create social and environmental impact by simply shifting their purchasing power in the right direction.
5. Contract lifecycle management
Flexible contract lifecycle management (CLM) software will establish itself as a business-critical function in the enterprise. Boosting procurement efficiency, while enhancing engagement with vendors and key business stakeholders to improve outcomes and reduce risk. 2022 will also see the rise of the contract operations pros, as a new breed of in-house professional is needed to handle the processes and technology used to manage contracts and the insight they offer. Those professionals will be highly sought after, with a talent war breaking out to secure the services of the best and brightest talent with the right experience.
6. AI-powered contract review
As global supply chain woes continue, I believe we are going to see more automation in the procurement sector – specifically AI-powered contract review tools that can drive efficiency in the procurement process. One of procurement's biggest pain points is the contract negotiation phase. It often takes large companies 3-6 months to negotiate even the smallest contracts because it is typically a highly manual process that is time and labour intensive. The more people touch a contract, the worse and lengthier the process becomes. We are going to see procurement departments implement automated contract tools to speed up these inefficient, risky, and time-consuming manual editing and review processes, eliminating hours, weeks, or even months off the time it takes to procure goods and services.
Kirjoittaja Tauno Taajamaa toimii liiketoimintajohtajana MIFissä (Infor, Johtamistaidon opisto, Fintra) ja vastaa johtamisen, kansainvälistymisen ja viestinnän koulutuksista. Hänellä on yli 20 vuotta kokemusta kehittämisen asiantuntijana. Johtamistyön lisäksi hän toimii kouluttajana ja myy vaativia kehittämisprojekteja. Valmentamisen erityisosaamisalueina hänellä ovat johtoryhmän kehittäminen, vaativa henkilöstötyö, vuorovaikutustaidot työyhteisössä, myynti- ja markkinointistrategia, käytännön asiakastyön johtaminen, monikulttuurisessa toimintaympäristössä johtaminen sekä aikuispedagogiikka.