All our services are ISO 9001 certified
Quality drives everything we do. Every customer is important to us. We want to guarantee an excellent training experience for all our clients, so we constantly monitor and improve the quality of our work. Inspecta Sertifiointi Oy has awarded Management Institute of Finland MIF Oy ISO 9001 certification, which is a reliable proof that we are customer-oriented and systematic in our efforts to improve quality.
Alongside the ISO 9001 certificate, our quality policy provides the basis for our quality work. Our quality policy aims to guarantee excellent quality and value for money in our services, which form the basis for a profitable business. The basic elements of our quality policy are:
standardised processes
trust in the service chain
active experimentation in the development of products and services
Our ISO 9001 certification applies to all our activities. Our quality approach extends through every process, from individual training, to tailored competence development packages and every customer encounter.
For more information on ISO 9001 certification, visit the Kiwa Inspecta website »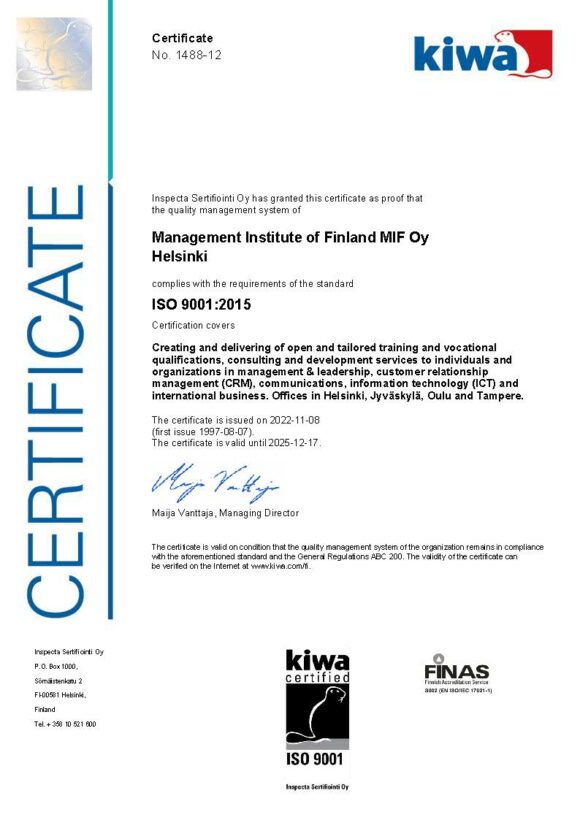 Management Institute of Finland MIF Oy is a Reliable Partner